Living the dream…
Roy started at a young age with karting and short after that he made a big step to the Rotax Max DD2, straight away he won the winter championships. He took part in the Dutch DD2 championship and after all was done, he became the Dutch champion. After having a successful participation in the World Finals in Italy Roy continued in a different division, KZ2 and took part in different international kart championships. Leaving his karting victories behind, Roy's career got a big boost. Roy distinguished himself through his commitment and perseverance and ended up receiving an offer for a test in a Formula Renault 1.6 with Stuart Racing. While testing in Valencia, Roy reached an outstanding outcome which gave him the opportunity to make the big switch to the Formula motorsports. In 2013 Roy made his big debut in the North European Formula Renault 1.6 championships with the Stuart Racing team. During this debut year Roy fought hard, making himself unbeatable and won the championship with only one point difference, making him the North European Formula Renault champion. Roy carried on growing and took the next step to the Formula Renault 2.0 in the year 2014, while also taking part in several international competitions. Roy found himself in a period of bad luck but still managed to achieve a lot of successes. His ambition to become a professional racer led Roy to steps into the world of the Renault Sport Trophy championships, which will take place during the World Series by Renault. Roy developed this new R.S.01 GT-racer together with his team V8 Racing to the winning standards, he earned second place in Hungary and first place at the Nurburgring in Germany. He accomplished all of this during his debut year.
Unfortunately Roy had a heavy crash while racing on the Le Mans circuit in France, which meant he could not finish the season. But… #4 will be back in 2016 harder stronger faster!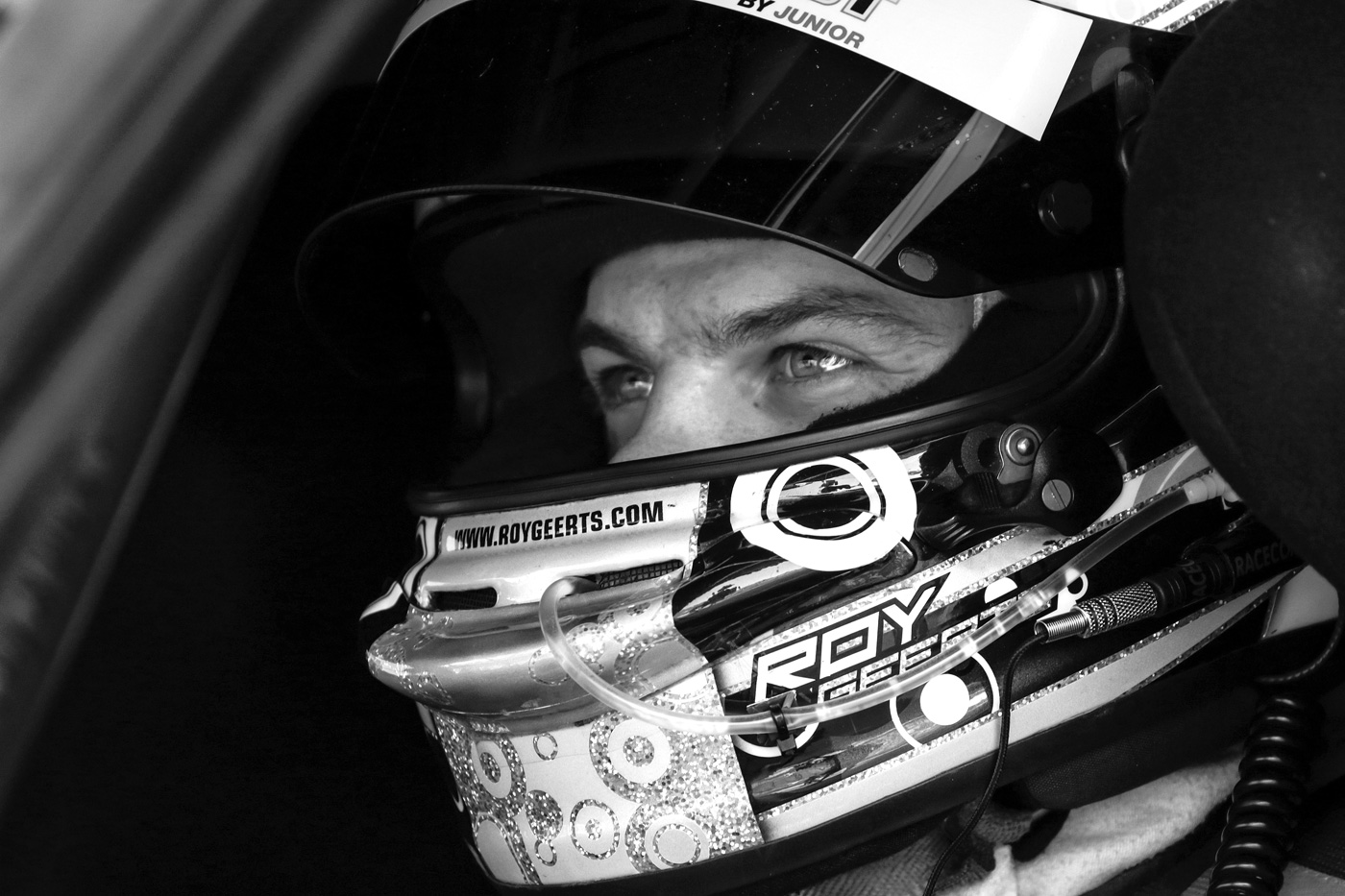 Achieving the top in the international world does not happen as easy as you may think, especially not on your own! I am combining my racing career with studies in International Business. Being able to perform up to standards on the circuit has me preparing myself as good as possible. I train as hard as I can and I do this together with my personal trainer and physiotherapist Johan Tinnemans who is owner of fitness
centre Harks. My ultimate goal is being a step ahead of the rest of my competition and being in a fit state, physically and mentally.
Besides the physical training I also train in the race simulator with vice world champion SIM racing Atze Kerkhof. We train different car settings and potential ways of overtaking on the track, this is all being prepared during the training sessions with Atze.
My simulator is provided of a Heusinkveld Engineering set-up. The SIM contains laser-scanned circuits that make racing in the simulator as real as can be. With support and guidance of Atze, I am able to train hard for every race and make sure I am prepared and ready to conquer the competition.
An outstanding performance does not only on great preparation or racing as hard as you can. It's all about being able to achieve all you can under an enormous amount of pressure. Fans, relationships, sponsors and the team all have a big influence on the amount of pressure a racer gets. But most
of all it's the racer himself who raises the bar as high as he can and elevates the pressure for himself. It all happens as soon as the lights go green and ends when checkered flag falls!
Throughout each racing week, and my whole year, I am busy with self-reflection, meditation and other training with Fabio Martins of DeRose Method in NYC.
The only competition is yourself – Roy Geerts